Storm over Nubble Lighthouse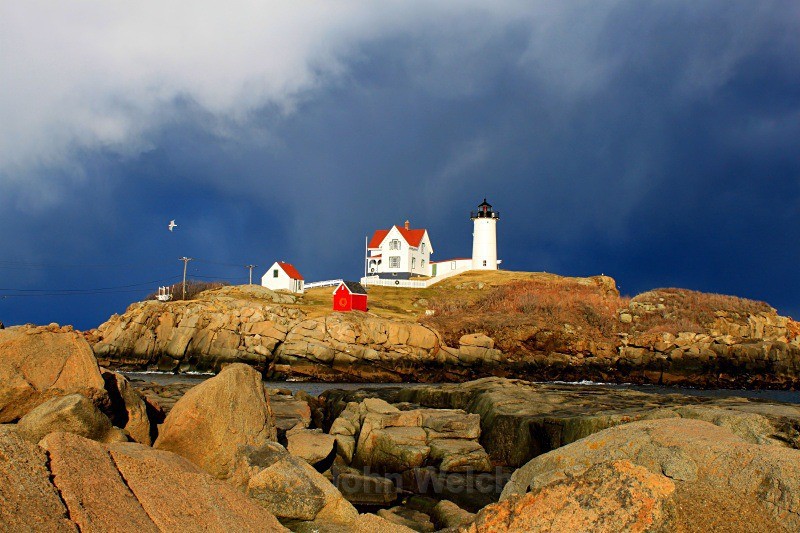 I had just completed my last long training run for my upcoming marathon in 2011, a beautiful 20 mile route hugging the rocky seacoast from near the Kennebunk/ Wells border to York Harbor. A cold heavy April rain shower got me for the last few miles. My wife had picked me up at York Harbor and we drove out to Nubble Light to relax before heading home. The storm blew out and the late afternoon sun squeezed below the clouds creating this dramatic sky with rain visible behind the lighthouse. A more dramatic version of this commonly photographed spot, and at the conclusion of a nice running adventure for me!
Nubble Lighthouse on Cape Neddick, York, Maine.